A WA Icon Loops the Loop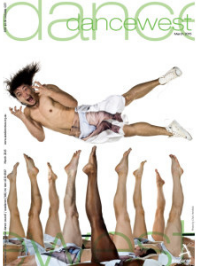 McKenzie, Vahri (2015). A WA icon loops the loop. Dancewest, March 2015, 8-9.
The work is an artists' profile of Chrissie Parrott, a choreographer of international standing, published in dance west, the WA edition of the Australian Dance Council magazine. It draws on my case study of Parrott to show how embodied knowledge and physical sensation inform her current choreographic process, and the transmission of this knowledge. As a dancer and researcher I use archival, field research and self-reflection to illuminate the complex 'physical conversations' that occur between choreographer and dancer.
---