Telephone [2014]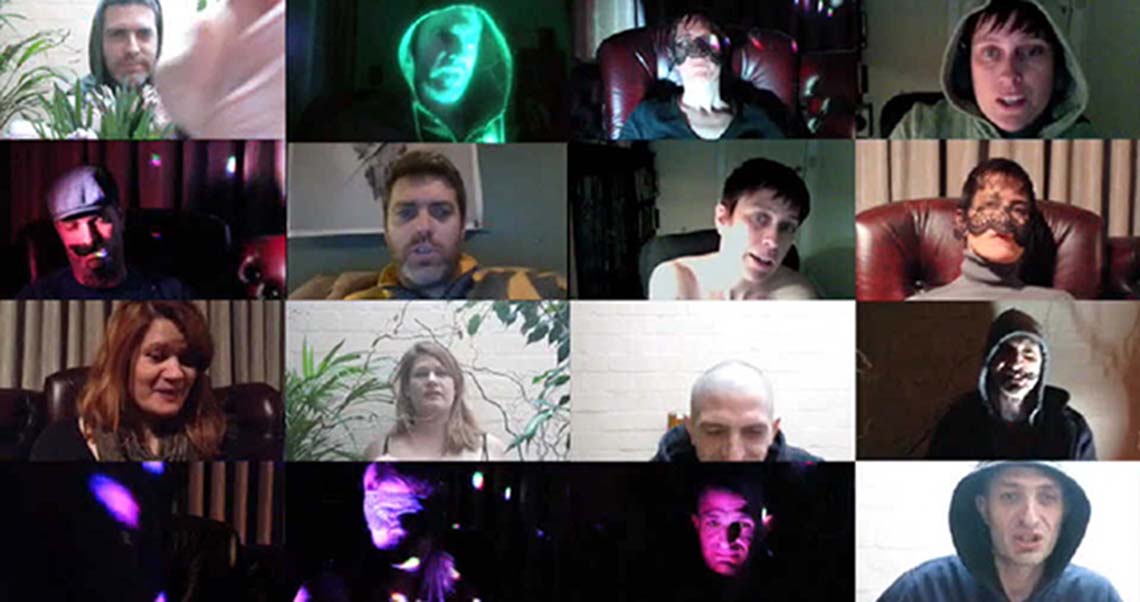 Telephone is a video installation made for an exhibition of interdisciplinary collaborations shown at Spectrum Project Space. It features four artists presenting personal dating advertisements where relationships between the characters emerge and dissolve. Themes include longing to connect and the possibilities of relationship in the age of the digital social network.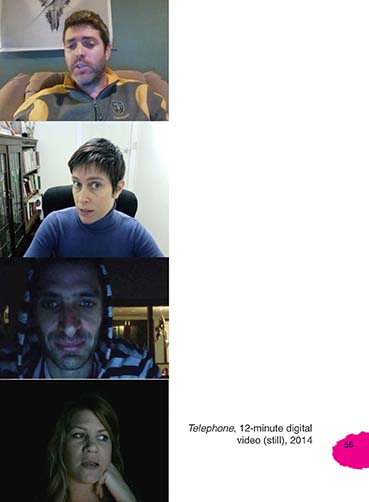 Vahri McKenzie, Gemma Ben-Ary, Jacob Lehrer and Alex McKee (2014). Telephone [digital video]. In-Conversation, catalogue excerpt, p. 56.
---
This project was supported by:

Lyndall Adams, Renee Newman-Storen and Christopher Kueh's ECU-funded research project In Conversation: Investigating the creative benefits and challenges of collaboration across disciplines and art-forms. Further information
Published research:
McKenzie, Vahri., Ben-Ary, Gemma., Lehrer, Jacob. and McKee, Alex. (2014). Telephone [digital video]. inConversation, Spectrum Project Space.
McKenzie, V., Telephone: the conversation [Catalogue Essay], inConversation, pp. 51-53.
---