Narrowcast [2019]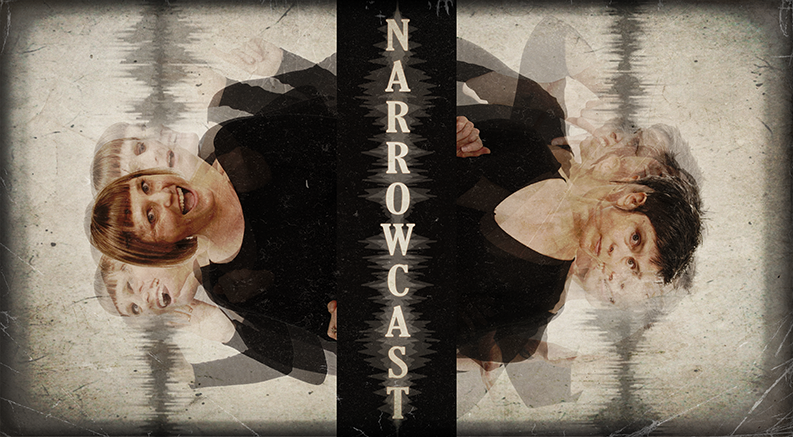 Narrowcast is a durational performance artwork presented in Bunbury Regional Art Galleries in which the artists install a radio studio in BRAG's Convent Gallery and 'narrowcast' during opening hours for one week. In this improvised speech-as-sound artwork, content creation is secondary to an exploration of the practice of improvised speech, and sharing the experience of placing this capacity under the duress of durational performance. The work encourages participation and engagement with visitors, who can seek out the source of the sound, sit in the studio lounge and listen, enter the radio studio to suggest topics for the artists to address, or join the narrowcast themselves.
Image credit: Vahri McKenzie and Siobhan Maiden, Narrowcast, Bunbury Regional Art Galleries, July 2019. Image by Kate Ingarfield.
| | | |
| --- | --- | --- |
| Arriving | What the FAQ? | Audio-Descriptive Tour |
| Improv Hour | Music | The Weather |
| GuestCast | Pathologies | Reflecting |
From almost 50 hours of content, these films document and arrange material into a selection of the scores – prompts for structuring improvisation – used during the week.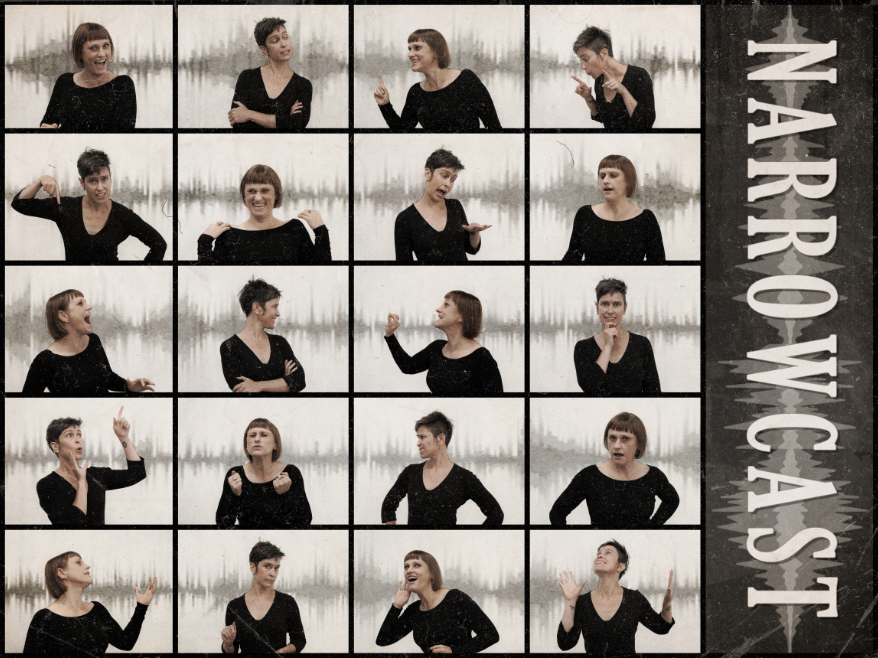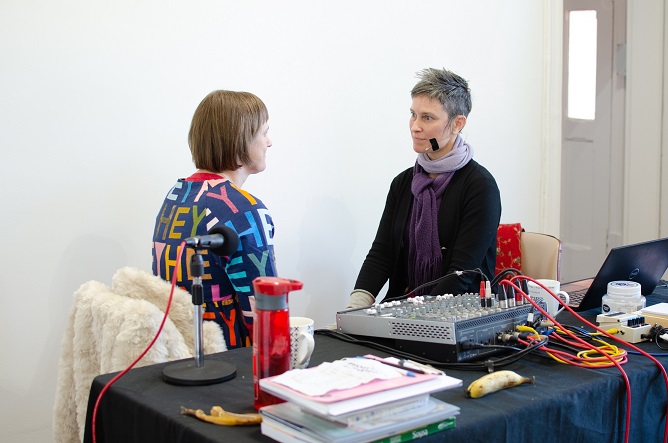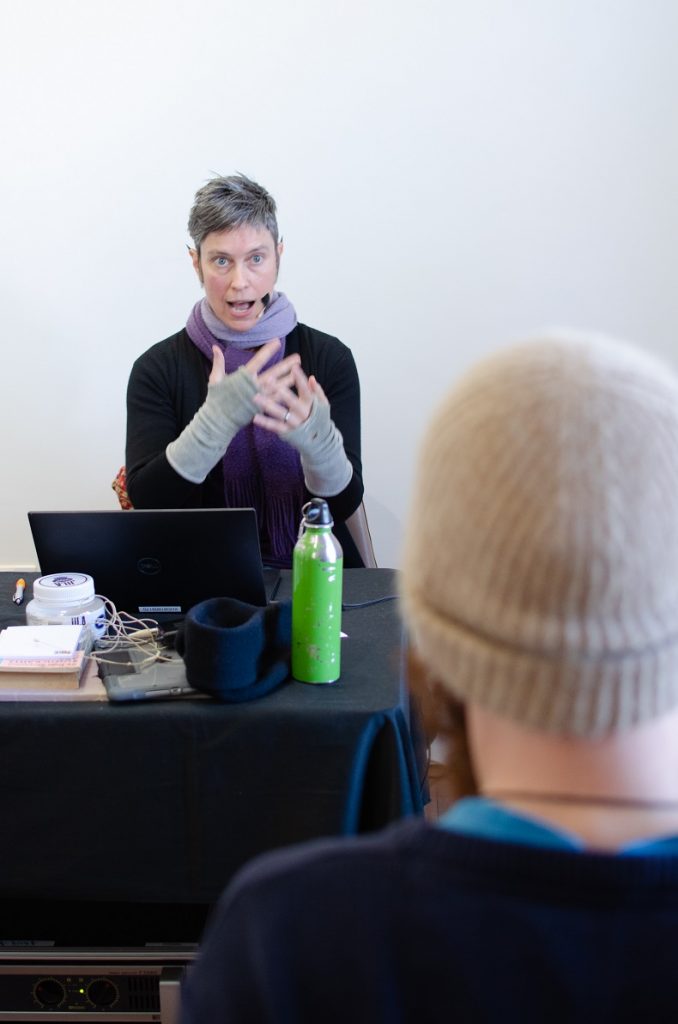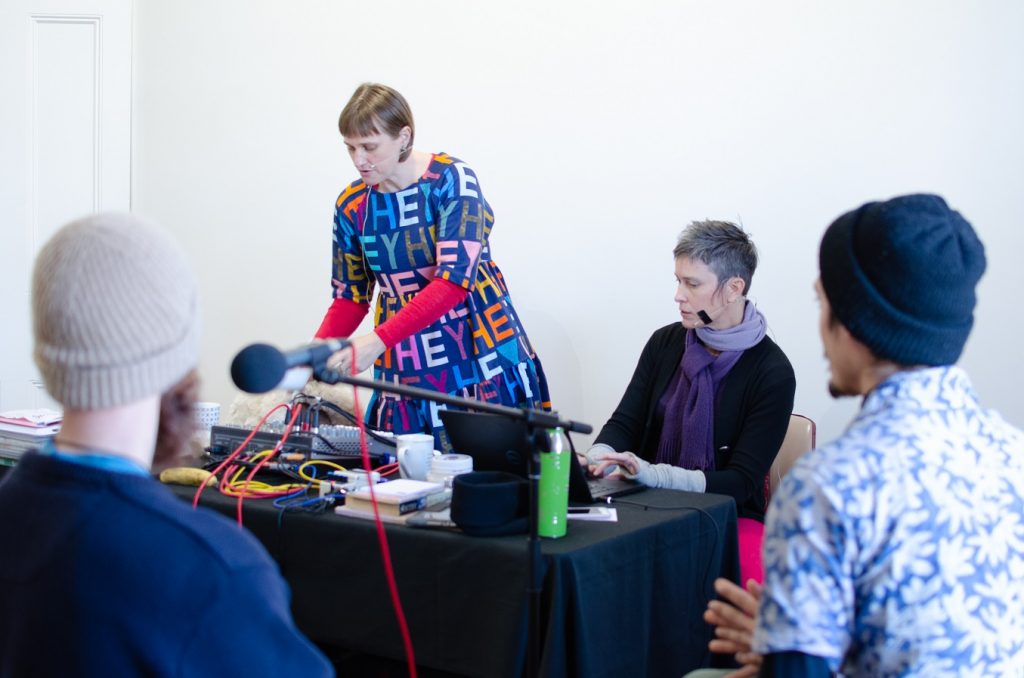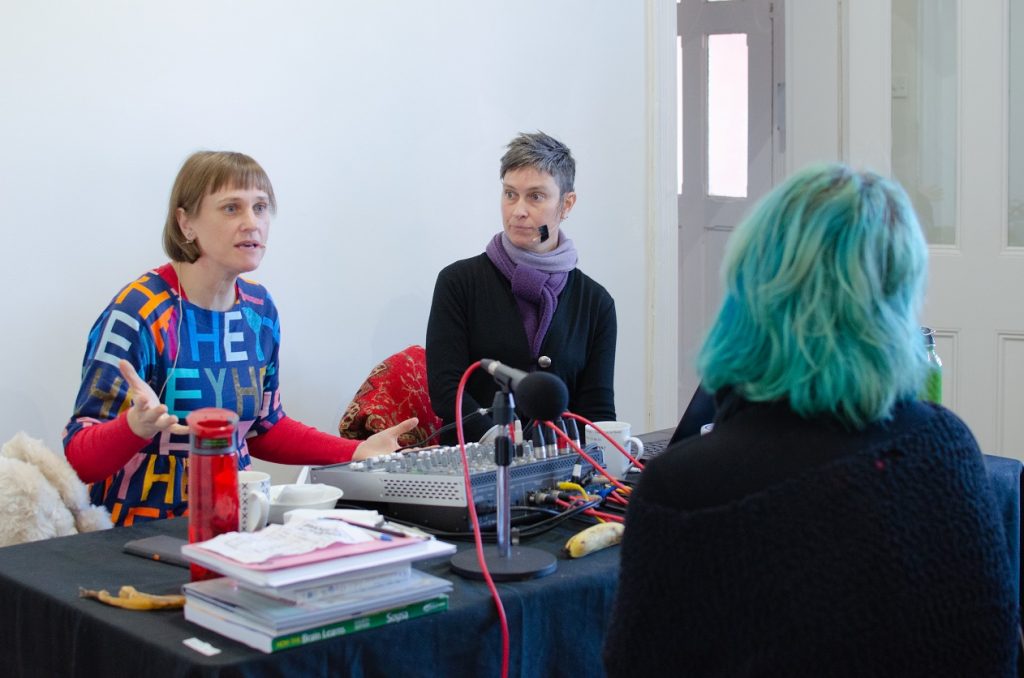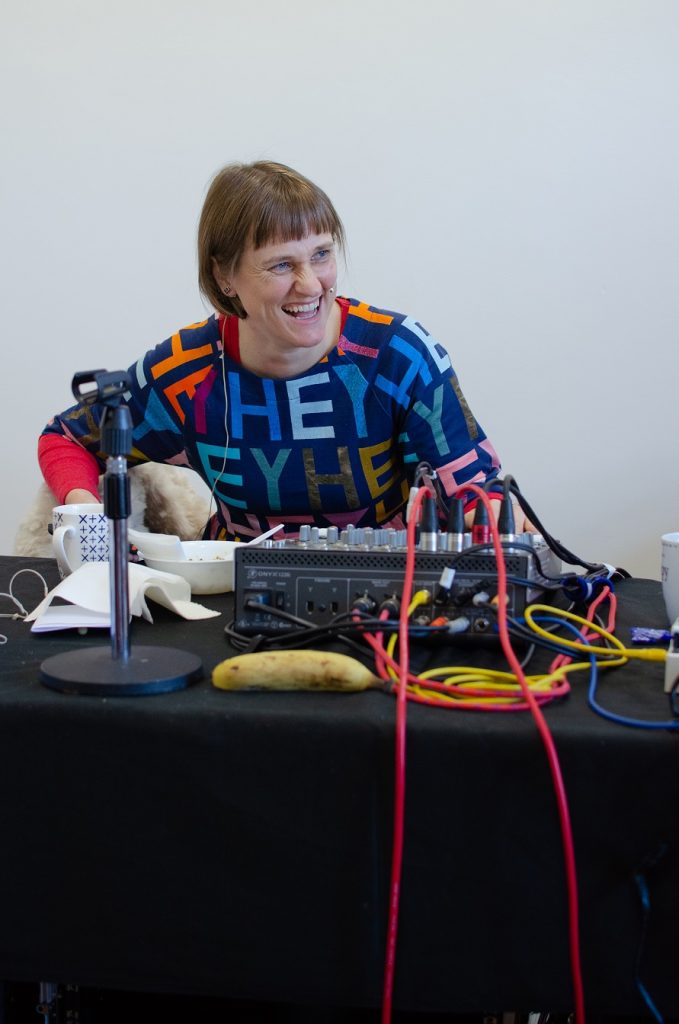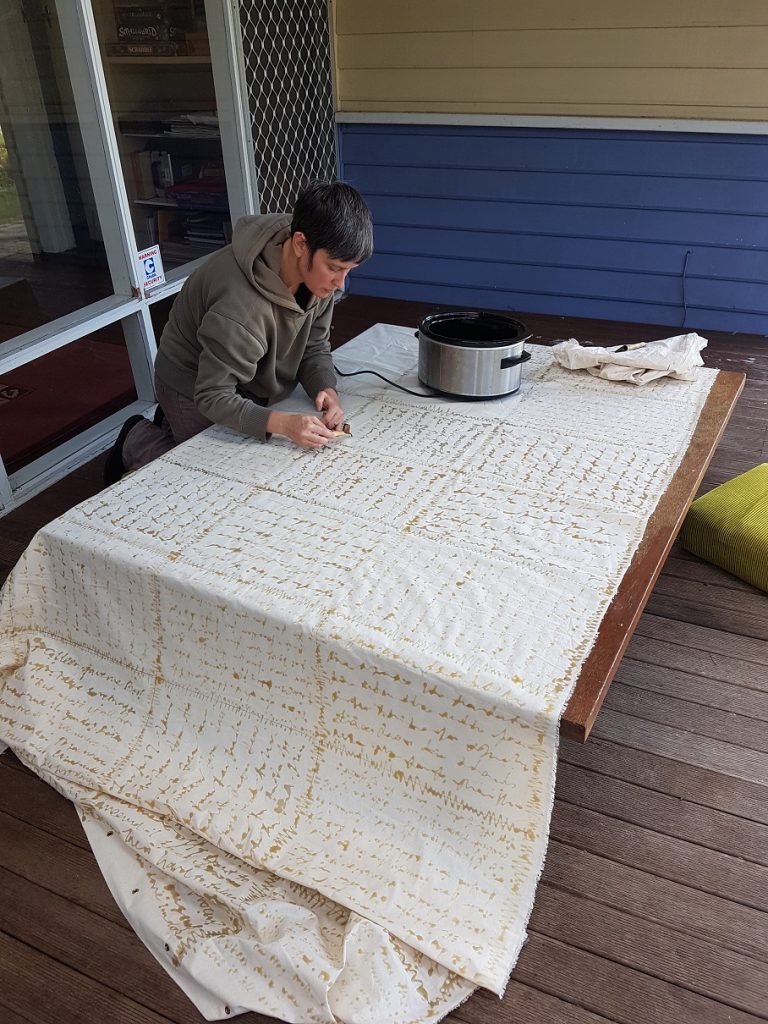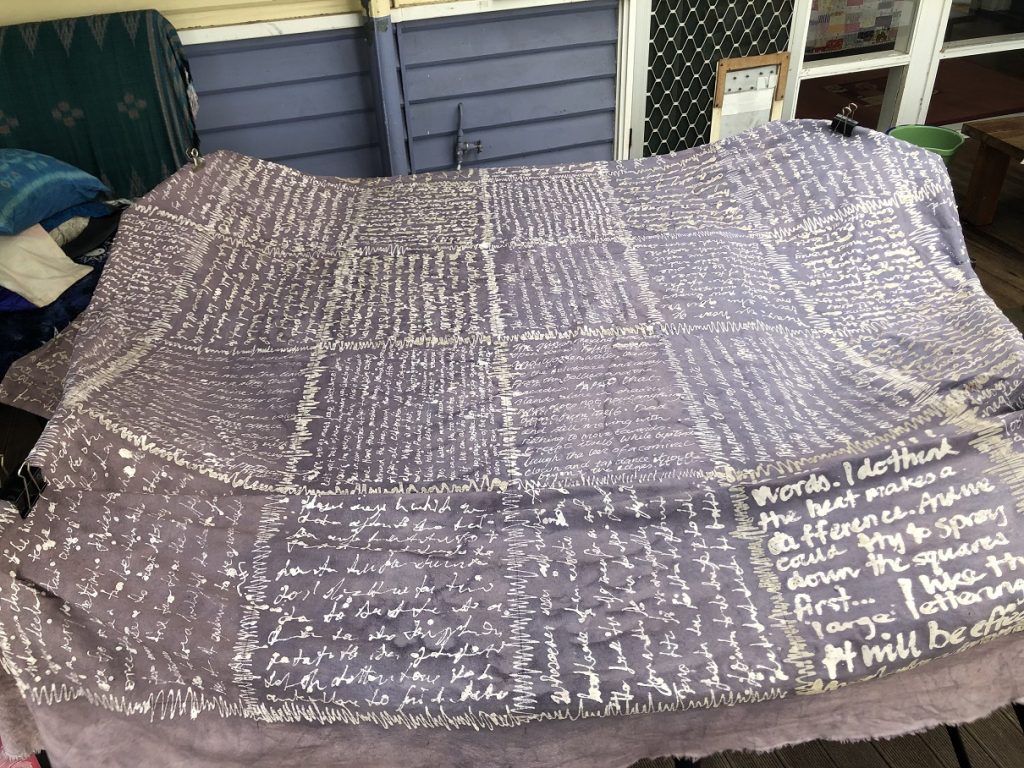 ---
This project was supported by:
Bunbury Regional Art Galleries [exhibitions catalogue]
Vice-Chancellor's Award: Excellence for Engagement in Research, Edith Cowan University
Edith Cowan University's School of Arts and Humanities Academic Study Leave program
State Library of Western Australia's film and video collections.
Public talks:
Vahri McKenzie Interview, Difficult Listening, RTRFM, 1 September 2019.
Vahri McKenzie Interview, Eduardo Cossio, Outside the Fence 2, RTRFM.
Saturday Artists' Talks with Vahri McKenzie, Siobhan Maiden and Olga Cironis, 13 July 2019.
Winter Exhibition Openings at BRAG, with Olga Cironis, Narrowcast and The Setagaya Photography Exhibition, 12 July 2019.
Narrowcast: The wafer-thin version, Body of Knowledge: Art and Embodied Cognition, Melbourne, Australia, June 2019.
---